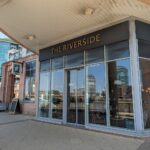 About Company
Situated in vibrant Streatham, The Bull is a stunning example of a long-established pub, that over the years has evolved to present-day design. With the original bar and stained glass windows, we have retained the Bull's heritage and charm, and continue to be a family-friendly pub today.
We have a variety of spaces within the pub to hold special occasions such as birthdays or a celebration of life. Get in touch to see how our knowledgeable team can help you plan the perfect event or occasion.
Our stunning beer garden, fitted with TVs and heaters in each of our lodges makes us the destination for the cosier days ahead. There is no better place to while away a winter afternoon than Streatham's best beer garden.
We're also dog friendly, with plenty of dog bowls and treats for dogs of all sizes where they can dine and socialise in the lounge or bar.
This December celebrate the festive spirit at your beloved local spot. With our enticing 3 course feasts, festive drinks, and a special Christmas Day experience, we've got your festivities covered.
Kerry and the herd, can't wait to see you.